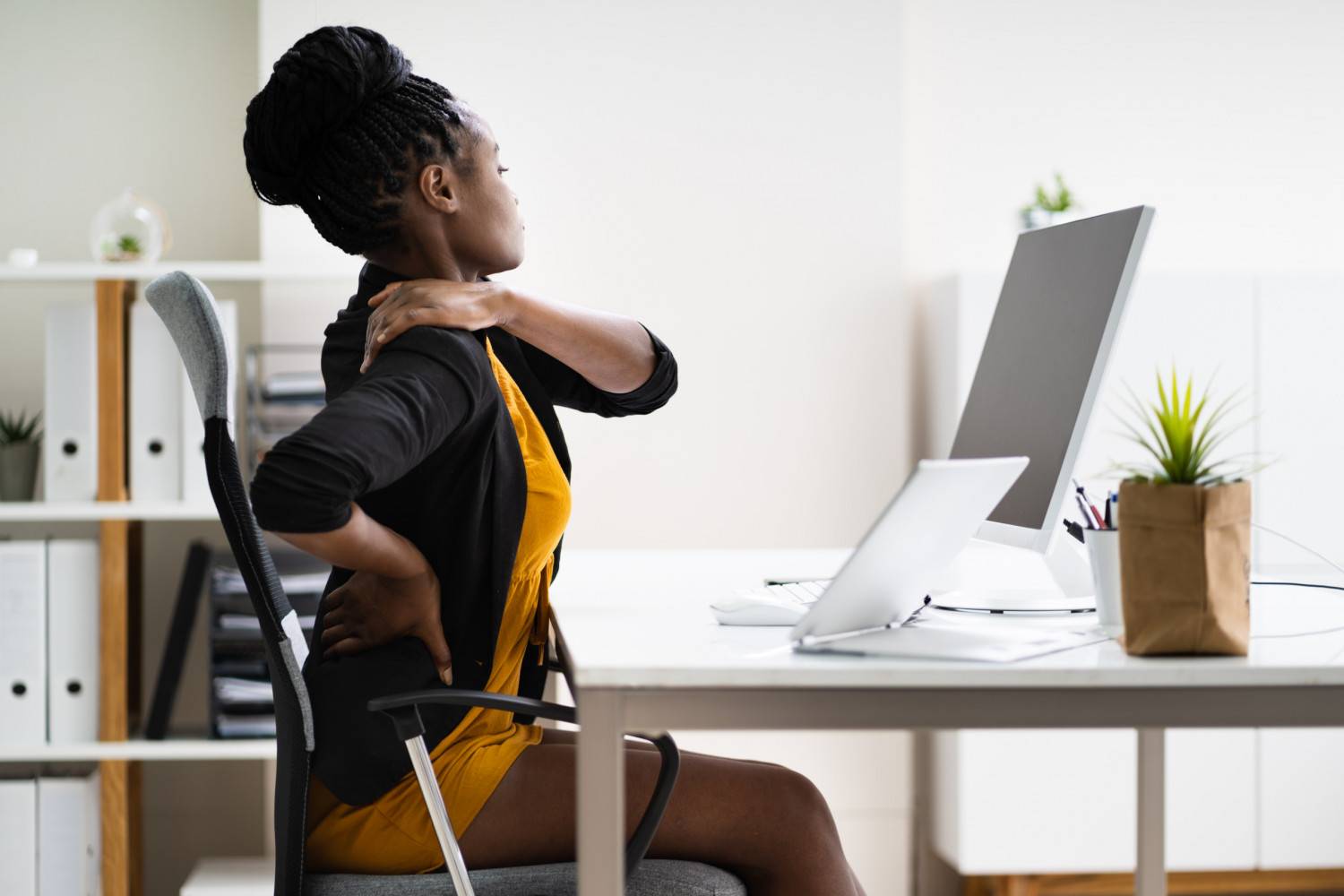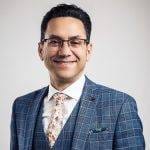 Medically reviewed by
Dr. Omar Tillo
MD, MS, EBOPRAS, FRCS (Plast)
For many women, sagging breasts and back pain occur together. In an attempt to find relief from this discomfort, breast lift surgery (mastopexy) is often turned to as one of the most popular solutions.
In this article, we will take a closer look at the benefits of breast lift surgery in treating back pain so that you're best informed to decide whether this cosmetic procedure is right for you.
Dr Omar Tillo, is a double board-certified surgeon who specialises in breast lift surgery. With extensive experience in the field, he has the skills and expertise to design a bespoke surgical approach, taking into account your desired aesthetic, as well as your suitability for the cosmetic procedure.
Can Breasts Cause Back Pain?
Many women with heavy, drooping breasts are susceptible to back pain. Large breasts can sometimes weigh up to 3kg each, a burden that places immense forward pressure on the spine, leading to pain in the lower back, neck, and shoulders.
The heavier your breasts, the harder the stabilising muscles surrounding your breasts need to work in order to compensate for your distorted posture.
How a Breast Lift Relieves Back Pain
Lifting your breasts to a higher position and removing excess tissue can help distribute weight more evenly across your chest, providing relief for your back, neck, and shoulders.
Breast Lift vs. Breast Reduction
Breast reduction surgery shares many similarities with a breast lift, but in addition to removing the excess skin, the cosmetic procedure also reduces the weight of your breasts, creating a smaller size. This can provide you with significant relief from back pain.
The table below summarises some of the other main differences between the two treatments in order to best inform your decision:
| | | |
| --- | --- | --- |
| | Breast Lift | Breast Reduction |
| Results | Removes excess skin to create a perkier appearance – ideal for sagging breasts | Removes excess breast tissue – ideal for oversized breasts |
| Longevity | Dependent on patient's body | Permanent |
| Full Recovery | 6-12 weeks | 6 weeks |
| Price | From £8,500 | From £8,900 |
Other Medical Benefits of Breast Lift
Reduced irritation – sagging breasts can cause irritation due to the presence of excess skin. Over time, this irritation and discomfort may lead to chafing, rashes, and, even worse, infected wounds. Breast lift surgery can alleviate this discomfort.
Improved mobility for exercise – surgery can make day-to-day activities such as running, cleaning, and working out significantly easier by elevating drooping breasts and redistributing the weight across your chest.
Reduced appearance of bra indentations – drooping breasts tend to weigh heavily inside your bra, which can increase the tension on the straps around your shoulders. This may lead to uncomfortable bra indentations, a problem that can easily be reduced with a breast lift procedure.
Can You Get a Breast Lift For Back Pain on the NHS?
Mastopexy, as well as other breast-related cosmetic surgeries, are very rarely provided on the NHS unless the procedure is deemed absolutely medically necessary. This includes if your breasts are causing you chronic back, neck, and shoulder pain, trouble exercising, and/or having an adverse effect on your mental health.
Breast Lift Procedure
First, an anaesthetic is administered before the surgeon makes an incision on the surgical site according to one of the four breast lift techniques: crescent lift, periareolar lift, vertical lift, or an inverted-T lift.
Following this, the required amount of excess skin will be removed, and your breast tissue will be reshaped. Your nipples and areolas may also be raised and resized to give a natural-looking finish.
Finally, the remaining skin of your breasts is brought back together and tightened as the incisions are closed with dissolvable stitches.
How Long is Breast Lift Recovery?
Once the initial swelling and soreness in your breasts have reduced, you should be able to return to work and resume most of your activities within a couple of weeks. A full recovery from breast lift surgery is expected after six weeks—after this, you'll be able to resume heavy lifting, as well as intense exercise.
We also make sure you wear a compression garment during the first six weeks of recovery to help reduce swelling and keep the breasts in the best possible shape.
When Can You See Breast Lift Results?
Your breasts may feel tight and appear a little higher than expected immediately after surgery. However, over the next couple of months, your body will begin to heal, allowing the swelling to subside.
Full results should be visible after six months. By this time, you'll notice that your breasts look perkier in appearance and have settled into their natural position. Your back pain should also be significantly less prominent, providing you with an improved quality of life.
Schedule a Consultation With CREO Clinic Today
If you're interested in breast lift surgery and need long-term relief from back pain, contact us to schedule a 1-on-1 consultation with CREO Clinic today. Our head surgeon, Dr Tillo, specialises in all types of breast lift surgery and will be able to design a bespoke treatment plan for you.