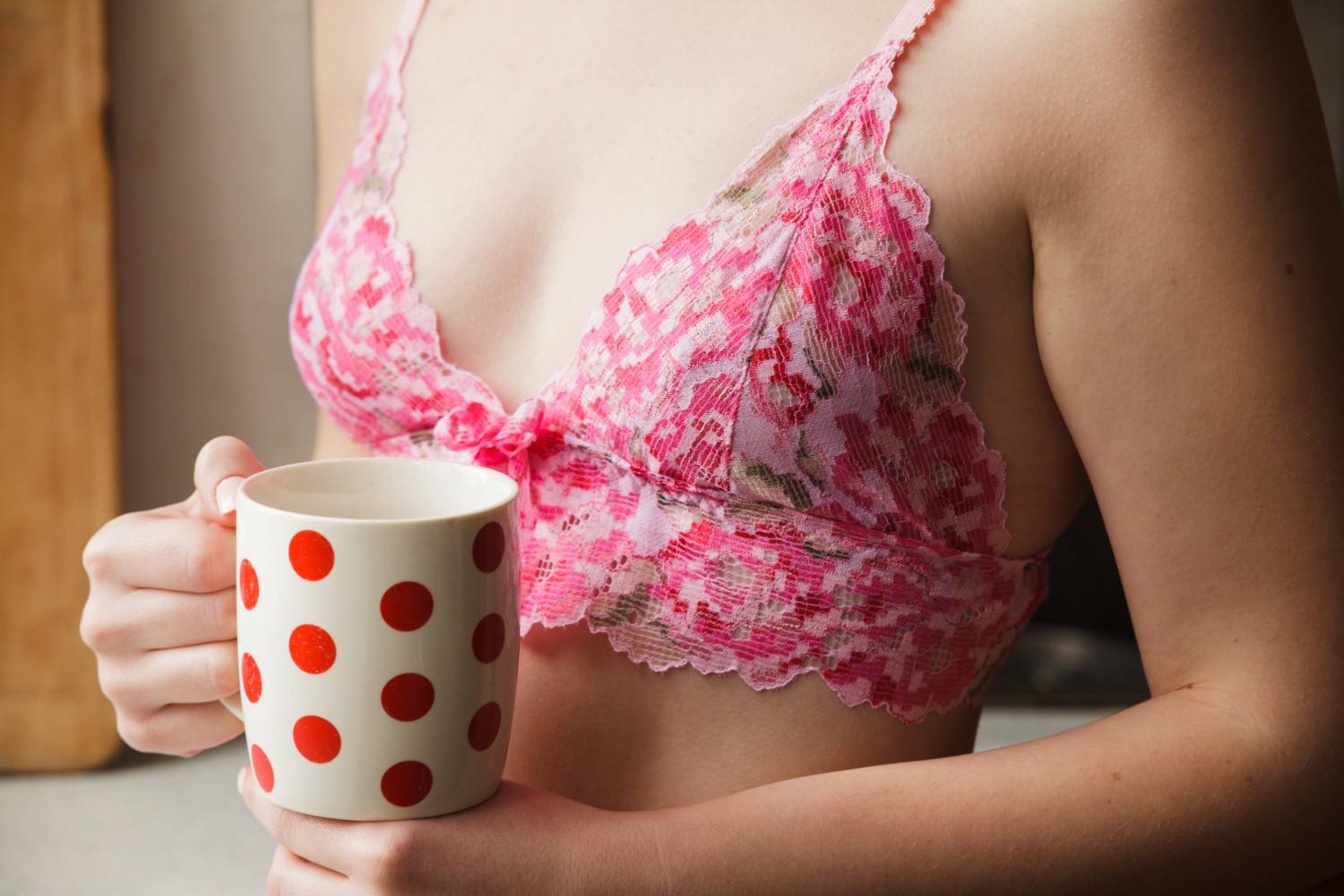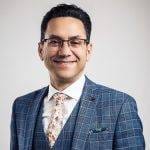 Medically reviewed by
Dr. Omar Tillo
MD, MS, EBOPRAS, FRCS (Plast)
As you age, sagging breasts can become more of a concern, as your skin loses its elasticity over time, leading to asymmetry and drooping. A crescent breast lift can be an excellent treatment for smaller breasts, removing a crescent-shaped section of skin to create a lift that helps restore the perkiness of your breasts.
This article will take you through the many potential benefits of a crescent breast lift, detailing the most important aspects of the procedure and how it can help you transform the appearance of your breasts.
The CREO Clinic's double board-certified cosmetic surgeon, Dr. Omar Tillo, is an expert in body contouring procedures and will work tirelessly to help you achieve your body goals. Schedule a consultation today if you want to understand the many advantages a crescent breast lift could have for your physique.
Pros and Cons of a Crescent Breast Lift
The pros of a crescents breast lift are:
Effective treatment – A crescent breast lift can significantly change your breasts' shape and contour.
Minimal scarring – Breast lifts have different types of scarring, but a crescent lift's small, crescent-shaped incision should blend effortlessly with the outer edge of your areola.
Minimally invasive – As your surgeon only makes one incision, the surgery is not as invasive as other major cosmetic treatments.
The cons of a crescent breast lift are:
Not for drastic alterations – Although a crescent lift can make considerable changes, it is not appropriate for making drastic changes to breasts with extensive sagging.
Ideal Candidate for Crescent Breast Lift
Any woman concerned with the level of sagging in their breasts can be an ideal candidate for a crescent lift. However, a crescent lift is most appropriate for women with low to moderate sagging and smaller size breasts. In general, a crescent lift can provide a two centimetre lift of the nipple.
Crescent Breast Lift Procedure
Using your areola as a guide, your surgeon will make a crescent-shaped incision across the top half of your nipple. From this incision, a section of skin will be removed. Then the resulting gap will be sutured shut, relocating your nipple and raising your breast in the process.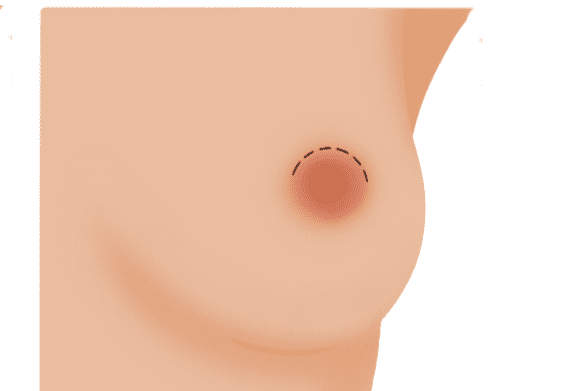 How Long is Recovery After a Crescent Breast Lift?
Recovery from a breast lift is different for everyone, but you should feel comfortable returning to work after around 10 days, and getting back to a light schedule of exercise involving the lower body after two weeks.
After the full downtime of six weeks, you should be able to resume a more comprehensive exercise regime in which you can lift weights, or partake in more strenuous exercises that might place stress on the treatment areas.
When Can You See Results After a Crescent Breast Lift?
The effects of your crescent breast lift should be visible immediately after the operation. You will be able to enjoy your final, permanent results once the swelling has completely subsided – this should be between six months and a year.
Other Types of Breast Lift
You may find another type of breast lift procedure appropriate for you and your needs. CREO Clinic is proud to offer the following types of breast lifts:
Periareolar lift – Like the crescent lift, the periareolar lift is for women with less extensive drooping. This lift creates a circular incision around the areola and removes a section of skin to help lift and tighten the breast.
Vertical lift – If your breasts require more extensive remodelling, a vertical lift can provide a significant alteration. The procedure uses two incisions: one around the nipple, and another, down in a straight line to the infra-mammary fold.
Inverted-T lift – This lift is used to make drastic corrections to breasts experiencing severe drooping. It uses the same incisions as a vertical lift with the addition of a single extra incision across the infra-mammary fold.
Schedule a Consultation With CREO Clinic Today
To discover the many benefits that a crescent breast lift can bring, book a consultation with Dr. Omar Tillo, CREO Clinic's expert body contouring surgeon.
Dr Tillo will use his vast experience in body contouring to formulate a bespoke treatment plan to help you attain your desired changes and achieve the new, more aesthetically pleasing body shape you deserve.