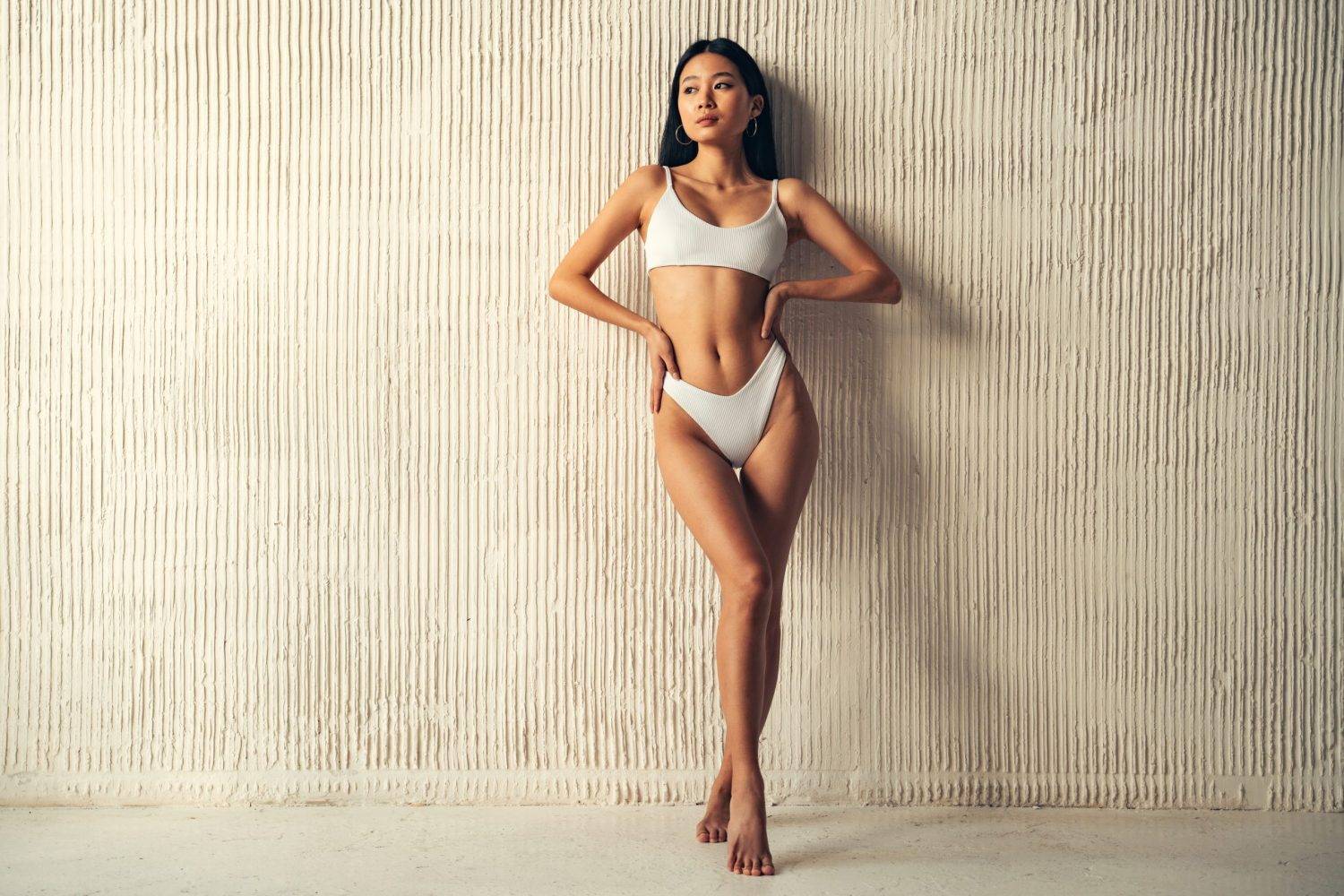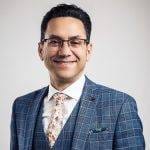 Medically reviewed by
Dr. Omar Tillo
MD, MS, EBOPRAS, FRCS (Plast)
Pockets of stubborn fat, resistant to lifestyle changes, can become frustrating over time, as your body begins to lose its tone and definition. Liposuction is a consistently effective treatment for the removal of these unwanted fat deposits, but for many patients, it can be difficult to decide which areas to target first.
This article explores the many potential treatment sites, evaluating them on their merits and discussing the different techniques available. Using clinical analysis from our surgeons, we will detail the ways that a carefully targeted liposuction procedure can transform your physique.
Our Medical Director, Dr. Omar Tillo, has performed countless successful liposuction procedures for patients with a variety of needs. As an experienced practitioner, Dr. Tillo understands the best way to use liposuction to achieve your unique goals, and will create a bespoke treatment plan to help permanently resolve your aesthetic concerns.
Contact the CREO Clinic today to book a consultation with Dr. Tillo and find out the multiple ways liposuction can benefit you.
Most Common Liposuction Areas
The areas of the body you choose to treat with liposuction will depend on the issues you hope to address. Targeting some areas of stubborn fat deposits will be more appropriate than others for creating the changes that you are interested in making.
Nevertheless, if you look at the majority of liposuction patients, there are certain areas of the body more commonly chosen than others.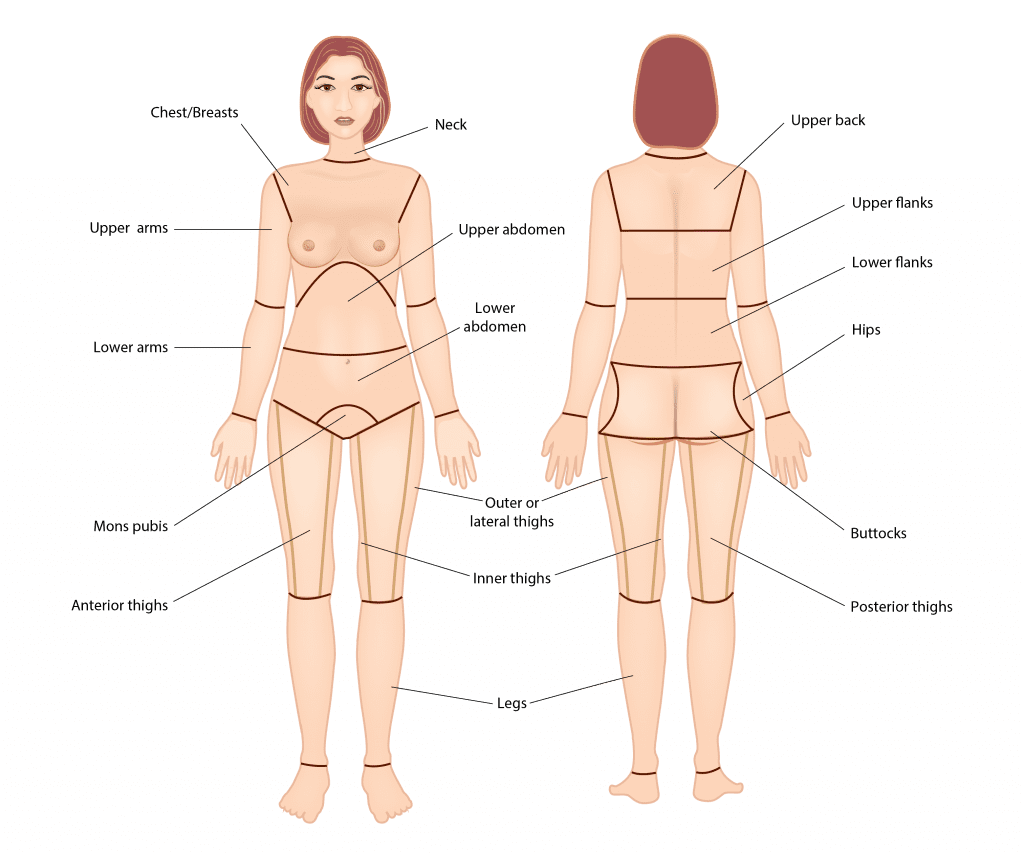 Love handles
The area of the lower abdomen around the hips sometimes accumulates excess fat, creating pouches sometimes referred to as 'muffin tops' or 'love handles'. These areas are frequently targeted with liposuction surgery as it can have a transformative impact on the silhouette, helping you look slimmer and more athletic.
Upper arms
Many men and women develop 'bat wings' as they age – this is where the upper arm loses muscle and leaves excess skin and tissue that hangs from the back of the arms. A liposuction treatment can help firm up the area and restore a tighter, more youthful appearance. Some patients may also opt for a traditional arm lift as an effective solution for any excess skin.
360 Lipo
360 Lipo, or circumferential liposuction, is an effective treatment to remove fat deposits around the entire circumference of the midsection. In doing so, patients can enjoy a more contoured and defined midsection. This can help some patients enjoy a more curvy feminine silhouette.
Hips
The development of fat pockets at the hips is a common concern among men and women.
However, for women, fat that accumulates at the hips is both more likely and generally more visible, as female hips are larger in order to facilitate childbirth. Liposuction can help reduce the level of fat at the hips and restore a trim, slimmed-down look.
Back
Liposuction treatment on the back can help remove excess fat deposits that cause 'back rolls' or bra line back fat that can make wearing bras uncomfortable. It can also reduce the presence of fat overhang in the lower back.
Thighs
Liposuction can benefit the appearance of both your inner and outer thighs. For many women, deposits of fat can develop in this area during and after child-rearing – the outer thigh can develop bulges, sometimes called 'saddlebags'. Liposuction works to trim down these pockets of fat and restore a healthy-looking curve and profile to your thighs. A traditional thigh lift can also be a great option for permanently removing excess skin, including the inner thighs.
Buttocks
Excess fat in the buttocks can often lead to cellulite and dimpling that can impact the overall aesthetic of your butt. Removing fat pockets can help resolve these issues and work towards creating a more proportionate, 'hourglass figure' and optimal skin elasticity.
Does The Cost Of Liposuction Vary By The Area?
The cost of liposuction is related to both the number of areas treated and the size of these areas.
For example, at the CREO Clinic, liposuction begins at £3,900 for one small area and £4900 for one large area. Two areas cost £5,900. The price rises to £7,900 for three sections, and £8500 for four sections (or Lipo 360).
Our financing partner, Chrysalis Finance, offers 0% APR loans over 12 months to help spread the cost of the plastic surgery. They also offer longer-term loans at varying rates.
Who Is A Good Candidate For Liposuction?
Dr. Tillo carefully assesses all candidates for liposuction before deciding if it is the appropriate treatment. There are a variety of factors he takes into consideration, but there are some core prerequisites for each and every patient.
A BMI Less Than 30
The CREO Clinic asks all patients to have a BMI of less than 35 before undergoing any surgery. This is to minimise the risk of complications and helps create optimal outcomes. You can use our handy BMI calculator to check your BMI.
Healthy Individuals
For the CREO Clinic, patient safety and satisfaction are paramount, so Dr. Tillo will always ensure that candidates for liposuction have good physical and psychological health before undergoing surgery.
People With Body Positive Attitude
Like any cosmetic procedure, liposuction cannot promise to resolve issues related to negative self-image. People looking to the treatment should come to it with a positive interest in enhancing their physique rather than seeing it as a permanent resolution to negativity surrounding their self-image.
Why Should I Choose Liposuction?
Liposuction has a host of unique benefits compared to other treatments. Firstly, it is targeted – this means Dr. Tillo is able to address specific pockets of unwanted fat around the body directly.
Another important benefit of liposuction is its capacity to dramatically reshape your physique by targeting multiple areas in one treatment. For example, Lipo 360 consists of liposuction treatment for four separate areas: the upper and lower flanks, and the upper and lower abdomen. Removing fat from all of these sites in one treatment can provide greater definition for the whole of the midsection.
All in all, liposuction is minimally invasive but can have a real, transformative impact. This makes it cost effective, as you can feel confident that you are resculpting your physique without the need to undergo a more extensive procedure.
Before And After Result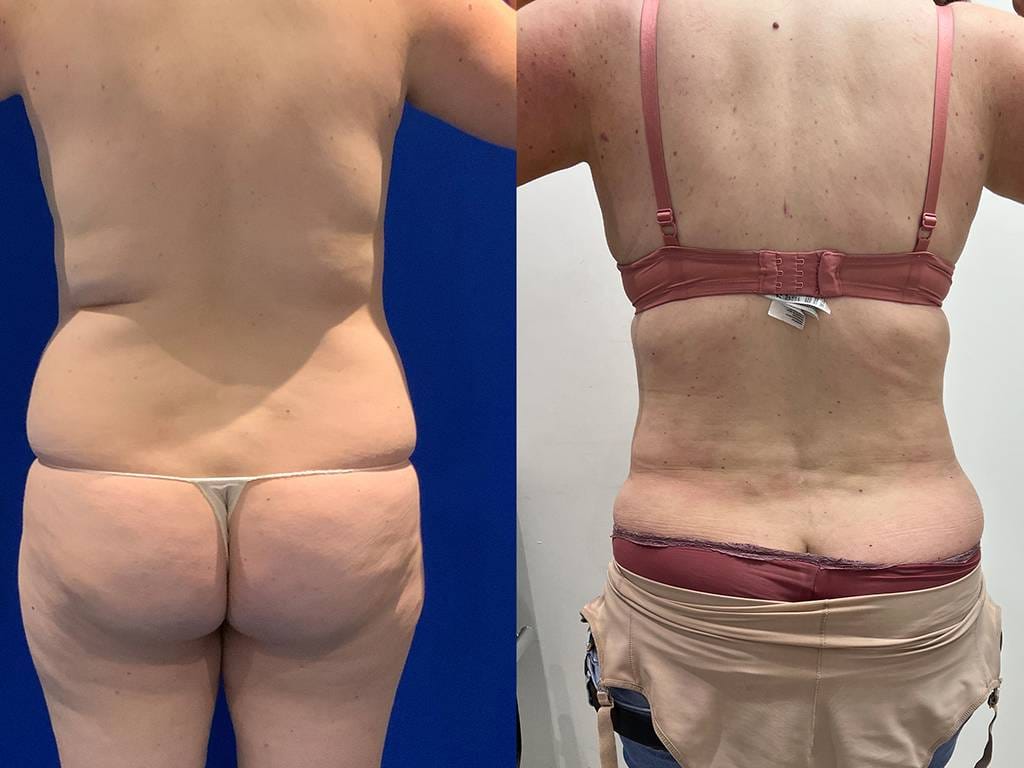 What Types Of Liposuction Are Available?
The CREO Clinic offers three main types of liposuction – Dr. Tillo is an expert in the use of all three, and will choose the method most appropriate for your particular circumstances.
Power Assisted Liposuction
Power-assisted liposuction (PAL) breaks up fat using vibrating motorised cannulas, then removes it through vacuum suction. This is the CREO Clinic's preferred method of liposuction as it is exceptionally effective and requires less rigorous movement from the surgeon, making it less likely to damage the surrounding tissue or the fat cells themselves – this makes it a great choice for fat transfer, as undamaged fat can be more successfully relocated.
Radiofrequency Assisted Liposuction (BodyTite)
BodyTite is a liposuction method that harnesses the power of radiofrequency energy to loosen and remove fat while simultaneously tightening the skin. It is a minimally invasive procedure that can treat black skin and fat deposits while incurring a relatively short downtime.
Ultrasound Assisted Liposuction (Vaser)
Vaser liposuction uses ultrasound energy to break up fat cells before removing them, and can remove fat from closer to the muscle than other methods.
Similarly to the other alternatives, Vaser is a less invasive procedure with a relatively short recovery time. Its precise and impactful results have led it to become one of the most popular liposuction options.
Helium Plasma and Radiofrequency (Renuvion)
Renuvion is a minimally invasive procedure combining helium plasma with radiofrequency energy to contract and tighten lax skin, creating a more contoured and youthful appearance. In addition, the thermal effects of Renuvion stimulate collagen production, improving the quality of the skin for 6-9 months after treatment as the new collagen is created.
What To Expect Before Getting Liposuction
In the lead-up to your treatment, you are advised to follow some simple steps, such as:
Try to reach your goal weight – Getting as close to your ideal weight as possible is an ideal way to optimise your results. Regular exercise and a healthy diet can help.
Stop smoking or vaping – Nicotine causes blood vessels to contract and can impede healing of the incisions. Try to stop smoking or vaping for at least four weeks before your treatment.
BMI – At the CREO Clinic, patients must have BMI of 30 or below before they can be considered for any surgery.
Abstain from alcohol – We ask patients to abstain from heavy binge drinking for at least two weeks before surgery.
Does The Liposuction Area Affect The Recovery Process?
Undergoing liposuction doesn't generally result in different recovery times as a result of area, but it is true that performing liposuction on multiple areas may lead to a slightly longer recovery than a single-area treatment.
Treating certain areas can affect the ways you need to care for yourself during recovery. For example, if liposuction has been performed on your back, you may need to sleep on your front or side for a period of time. Any behavioural changes necessary to your recovery will be explained to you in detail by Dr. Tillo during the planning stages.
Risks Of Liposuction
Liposuction is typically a very safe procedure, and the CREO Clinic places great emphasis on protecting its patients from complications. Nonetheless, liposuction does have some potential risks, such as:
– Uneven or asymmetrical results
– Haematoma (bleeding on the skin)
– Scars
– Swelling, as well as pain and bruising at treatment sites
– Changes in skin pigment at treatment sites
The best way to minimise the possibility of these types of complications is to ensure you choose a practitioner with experience in the procedure – a board-certified surgeon with proven expertise and a record of high-quality results.
Contact the CREO Clinic Today To Learn More About Liposuction
Get in touch with the CREO Clinic today to book an initial consultation with Dr Omar Tillo, our body contouring expert.
The CREO Clinic provides practitioners who specialise in your area of treatment. Dr. Tillo's depth of experience in making enhancements through liposuction means you can feel confident you are in safe and capable of hands.