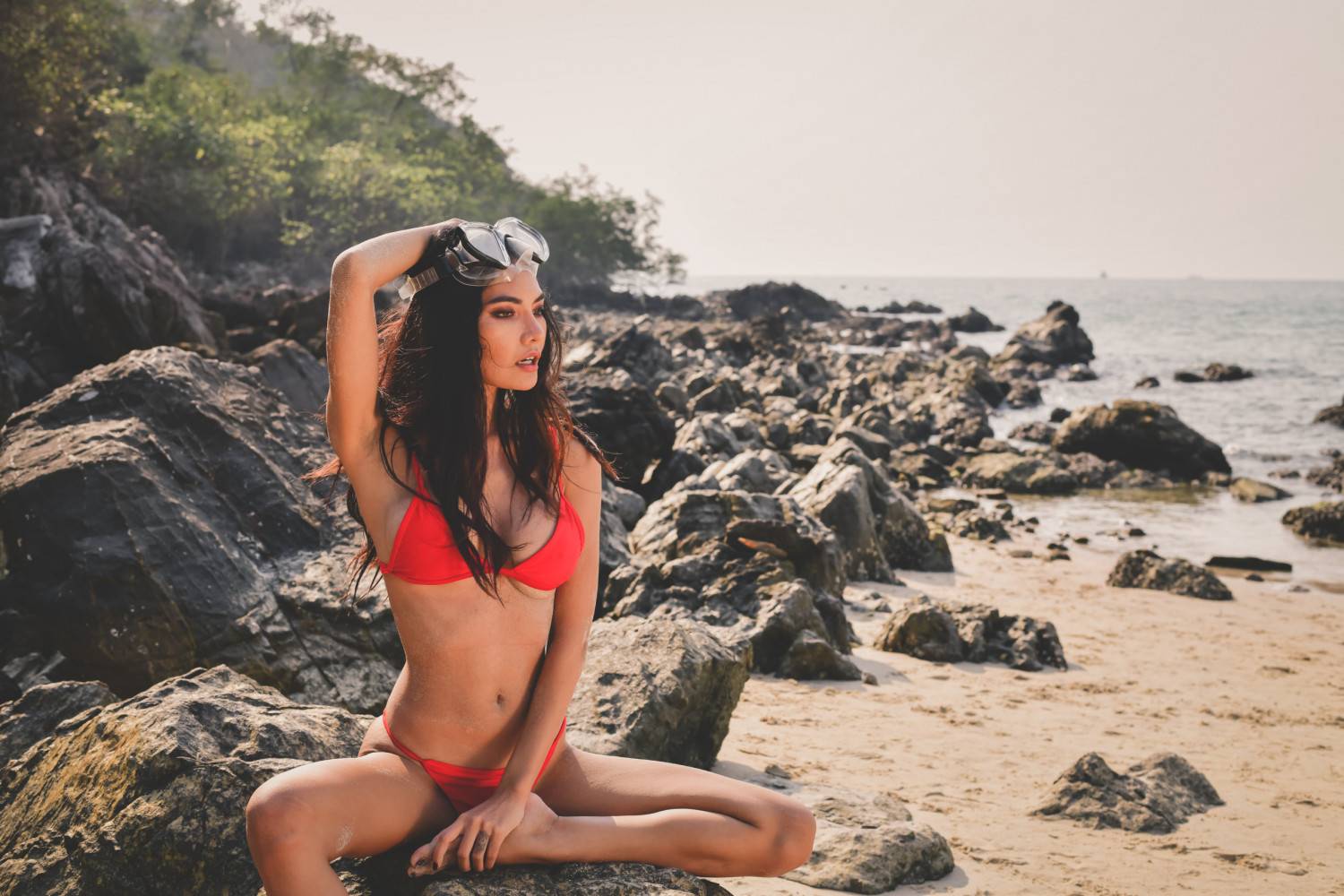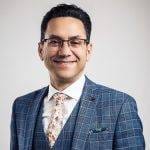 Medically reviewed by
Dr. Omar Tillo
MD, MS, EBOPRAS, FRCS (Plast)
Many patients enquire about the differences between tummy tuck surgery and the non-invasive Coolsculpting treatment. While both procedures can contour the abdominal area, the two procedures are designed to solve different cosmetic concerns, which we will discuss in this article.
Tummy Tuck
A tummy tuck, also known as an abdominoplasty, is a surgery that removes excess skin from the abdomen. If needed, the procedure can also include the tightening of weakened abdominal muscles.
Benefits
By getting rid of loose skin, a tummy tuck dramatically contours the abdomen, which is particularly beneficial for individuals who have experienced drastic weight loss, pregnancy, or menopause. Additionally, the surgery can also get rid of stretch marks.
Additionally, a tummy tuck that includes muscle repair provides a range of medical benefits as it can alleviate physical symptoms that result from a weakened core.
Cost
The cost of a tummy tuck surgery at the CREO Clinic starts from £8,900 for a mini tummy tuck and £10,900- £12,900 for a full tummy tuck. You will receive the exact cost of your surgery after a consultation with our plastic surgeon, who will design a bespoke surgery for you.
Procedure
Your surgeon will advise you on the type of tummy tuck that you require. However, most patients usually undergo either a full or mini tummy tuck.
A full tummy tuck requires an incision along the base of the abdomen and around the belly button, enabling the surgeon to remove excess skin from the upper and lower abdomen.
Additionally, the surgeon can repair the abdominal muscles if needed. Whereas, a mini tummy tuck requires a smaller incision along the bikini line, enabling the surgeon to just remove loose skin from the lower abdomen.
Recovery
After a tummy tuck, you can expect the treated area to be swollen, bruised, and sore. These side-effects will gradually dissipate, with most patients being able to resume office work and light activities after 1-2 weeks, and more strenuous activities within 3-8 weeks, depending on the nature of their surgery.
For a smooth tummy tuck recovery, we advise patients to follow our tummy tuck survival guide, recovery tips, and other aftercare instructions provided by their surgeon.
Results
Following a tummy tuck surgery, patients will notice immediate results as their abdomen will appear noticeably flatter and contoured. However, the full impact of the surgery will be realised as the swelling dissipates. Therefore, patients will notice continuous improvements up to 6-12 months after the surgery.
Coolsculpting
Coolsculpting is a treatment that utilises a fat reduction method known as cryolipolysis, which freezes and destroys excess fat cells in targeted areas of the body. It works with the lymphatic system to eliminate the frozen fat, thus sculpting the treated area.
As coolsculpting removes excess fat rather than excess skin, it is more readily compared with liposuction rather than a tummy tuck.
Benefits
One Coolsculpting treatment session can reduce small pockets of fat in a targeted area of the body, thus contouring and defining the area. Many patients are also attracted to the treatment as it is a non-invasive method of fat reduction that avoids the side-effects and recovery period associated with invasive surgery.
Cost
The CREO Clinic does not offer Coolsculpting treatments, as our surgeons consider liposuction to be a superior method of fat reduction. However, on average, one Coolsculpting session costs around £600, with prices varying depending on the number of areas requiring treatment.
Procedure
To perform a Coolsculpting treatment, a doctor or trained practitioner will apply the applicator of the Coolsculpting device to the treated area for around 30-60 minutes in order to freeze the fat cells. Your skin will be protected with a gel pad. Afterwards, the fat cells will be removed via your body's lymphatic system.
Recovery
Coolsculpting does not involve any downtime as it is a non-invasive procedure. Patients may experience mild redness and soreness in the treated area, which should dissipate within a few weeks. However, most patients will carry on as normal after the treatment.
Results
It can take up to 6 months for the final results of a Coolsculpting treatment to become apparent, as the removal of fat through the lymphatic system is a gradual process.
Pros and Cons of Tummy Tuck
Pros
A tummy tuck contours the abdomen by getting rid of loose skin, thus dramatically toning and contouring the abdomen.
A tummy tuck can include the tightening of abdominal muscles, which results in a stronger core that can alleviate certain physical ailments and help patients lead an active lifestyle.
A tummy tuck can be combined with liposuction to provide a more comprehensive result, than can be achieved with a Coolsculpting treatment.
Cons
A tummy tuck is an invasive surgery, and thus entails a longer recovery than a Coolsculpting treatment.
A tummy tuck does not remove a significant amount of fat, unless combined with liposuction.
A tummy tuck leaves behind scarring at the incision sites.
Pros and Cons of Coolsculpting
Pros
A Coolsculpting treatment can reduce fat deposits in a certain area of the body
Coolsculpting is a non-invasive technology and therefore does not involve any downtime.
Coolsculpting does not require incisions on the skin, and therefore does not leave behind scars.
Cons
Coolsculpting does not remove any excess skin, and may in fact leave behind sagging skin after the fat deposits are removed.
Most patients will require multiple CoolSculpting sessions to achieve a satisfactory result.
Unlike the immediate results of a tummy tuck, it takes longer for patients to notice the effects of CoolSculpting.
Unlike liposuction, Coolsculpting cannot remove all subcutaneous fat deposits in a targeted area of the body.
Coolsculpting does not enable surgeons to recreate the same contouring effects as they do with an invasive surgery such as liposuction or tummy tuck.
Which Procedure is Right for You?
The right procedure for you will depend on the cosmetic issue that you're trying to resolve. Patients with excess skin in the abdomen will benefit from a tummy tuck, while patients with excess fat in the abdomen or other regions of the body may benefit from Coolsculpting or liposuction.
Summarised below are further differences between the two procedures:
Tummy Tuck
Coolsculpting
Results
Removes excess skin from the abdomen; if needed, tightens abdominal muscles
Mild removal of excess fat from a targeted area of the body
Anaesthetic
Sedation or general
No anaesthetic required
Scarring
Scarring at incision sites
None
Full Recovery
12 weeks
No downtime
Longevity
Permanent
Permanent
Price
Starts from £8,900
Starts from £600 per session.
Most patients require 2-3 sessions.
Schedule a Consultation with CREO Clinic Today
If you have excess skin or fat in your abdomen or other areas of the body, book a consultation with Dr Omar Tillo to discuss the most appropriate procedure for contouring your body. As a double-board certified surgeon specialising in tummy tuck, liposuction, and other body contouring procedures, he is skilled at producing natural-looking results.