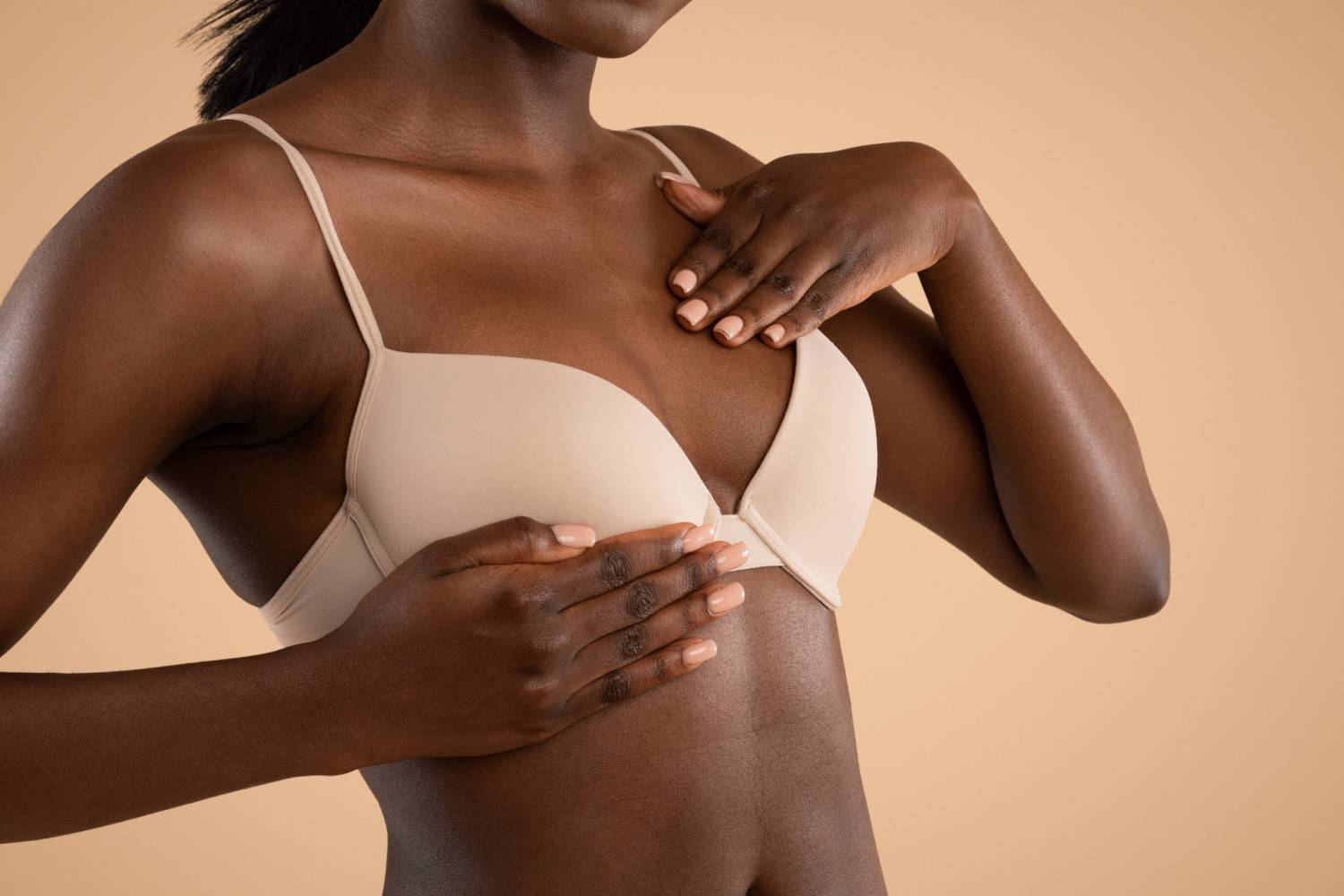 Do you feel dissatisfied with the results of your past breast reduction and want to learn more about how revision surgery can achieve a better, more satisfying outcome?
In this article, we will explore some of the things you may need to know before making the decision to undergo corrective breast reduction revision.
As a breast reconstruction specialist, Dr. Omar Tillo is the right surgeon to help you reach your aesthetic goals and address any concerns you may have about your original breast reduction. Contact us today to book a consultation at CREO and take the first step on your cosmetic surgery journey.
Signs of a Botched Breast Reduction
Patients may wish to undergo a breast reduction revision if they believe that the original procedure has been 'botched.' This is not a clinical term but may be used informally to describe a procedure that has not met a patient's original expectations.
As such, there is often confusion as to whether the term implies blame on behalf of the surgeon, facility, or patient themselves. In fact, there are situations where a breast reduction fails as a result of the natural risk of the surgery alone. For example, prominent scarring caused by an infection.
Overall, it's important to remember that botched surgery always requires a revision, but a revision isn't always due to botched surgery.
You can also look out for a few signs that can indicate that you may require a breast reduction revision:
Persistent droopiness – Your breasts still sag, even after surgery.
Excess scarring – The scars resulting from your operation are extremely visible and much worse than was expected or indicated in the planning stages.
Severe asymmetry – The appearance of your breasts or nipples is misaligned or noticeably asymmetrical.
Pros and Cons of a Breast Reduction Revision
As with any cosmetic surgery, breast reduction revision has its advantages and disadvantages:
Pros of a Breast Reduction Revision
The main benefit of a revision procedure is to restore symmetry to your breasts and make improvements to the poor outcomes of your original operation.
It is possible your breasts were reduced too much or too little or that you are unhappy with their perkiness or the level of scarring. In all these cases, breast reduction revision can help.
Cons of a Breast Reduction Revision
A revision procedure is major surgery, and as such, its negative aspects are very similar to those of the original surgery. One of the main drawbacks is the recovery period, which carries limitations on working, exercise, and clothing.
How Long Do You Have to Wait Before a Breast Reduction Revision?
It is advisable to wait at least six months after your original breast reduction before considering a revision, as this will be time enough to see if any post-surgical issues disappear on their own.
Breast Revision Procedure
The techniques used in your breast revision surgery will depend in large part on the issues you have that need revising.
Your surgery may involve correcting scars, reshaping the breasts if they have settled asymmetrically, or increasing their size using implants or fat transfer in the event that your breasts have been reduced excessively.
How Long Does It Take to Recover From Breast Reduction Revision?
Your downtime after breast reduction revision should be approximately equal to the timeline of your original breast reduction recovery.
After two weeks, you should be able to comfortably return to your day-to-day routine with light exercise and work. After two months have passed, you should feel able to return to your full routine without issue.
When Do You See Results From a Breast Reduction Revision?
You will be able to fully appreciate the final results of your breast reduction revision after 6–12 months. This is the time you can expect inflammation to have completely subsided and scars to have healed completely.
How Much Does a Breast Reduction Revision Cost?
At the CREO Clinic in London, breast reduction revision starts from £8,900. However, a full price breakdown can only be obtained following a 1-to-1 consultation where you can discuss your particular concerns and develop a bespoke treatment plan.
Is a Breast Reduction Revision Worth It?
If the results of your previous breast reduction have left you feeling unhappy with your breasts or physically uncomfortable, then reduction revision can be an extremely effective solution.
Breast reduction is generally a procedure with high patient satisfaction, so ensuring an ideal final result through revision can be a worthwhile endeavour.
Schedule a Consultation with CREO Clinic Today
If you are interested in seeing how breast reduction revision might benefit you, book a consultation with Dr. Omar Tillo, the CREO Clinic's reduction revision surgeon.
Dr. Tillo is an experienced, double board-certified surgeon who will carefully assess your every individual need. He will then work alongside you to create a bespoke treatment plan designed to work towards achieving the outcomes you deserve.
How Long Does It Take to Recover From Tummy Tuck Revision?
The time it takes to recover from a tummy tuck revision will be very similar to the time it takes to recover from a tummy tuck.
A full recovery will take around 12 weeks, but after 1–2 weeks, you should be able to return to work. After 3-4 weeks, some light exercise should also be possible.
When Do You See Results From a Tummy Tuck Revision?
It may take between 6-12 months to see the final results of your full abdominoplasty revision. This will be after your swelling has fully subsided, and your new stomach will be revealed, one that aligns more closely with your original expectations of a flatter, more contoured tummy.
How Much Does a Tummy Tuck Revision Cost?
The cost of a tummy tuck revision will depend greatly on the issues that need resolving.
As such, the full cost breakdown can only be put together after your initial consultation.
Is a Tummy Tuck Revision Worth It?
Many patients report their tummy tuck revision to have been a worthwhile endeavour, as the complications from an unsuccessful tummy tuck can be difficult to resolve without addressing them through surgery.
A revision procedure can give you the aesthetic and medical changes you had initially hoped for, removing excess skin or alleviating back pain.
Living with chronic pain can be extremely debilitating, so a tummy tuck can help resolve these issues and create a drastic boost to your quality of life, as well as your confidence in your body.
Schedule a Consultation with CREO Clinic Today
As a renowned tummy tuck specialist, Dr. Tillo is a surgeon outstanding in his field, capable of dealing with even the most complex issues. Contact us today to book a consultation with Dr. Tillo and get on track to designing a bespoke treatment package for you and your tummy.