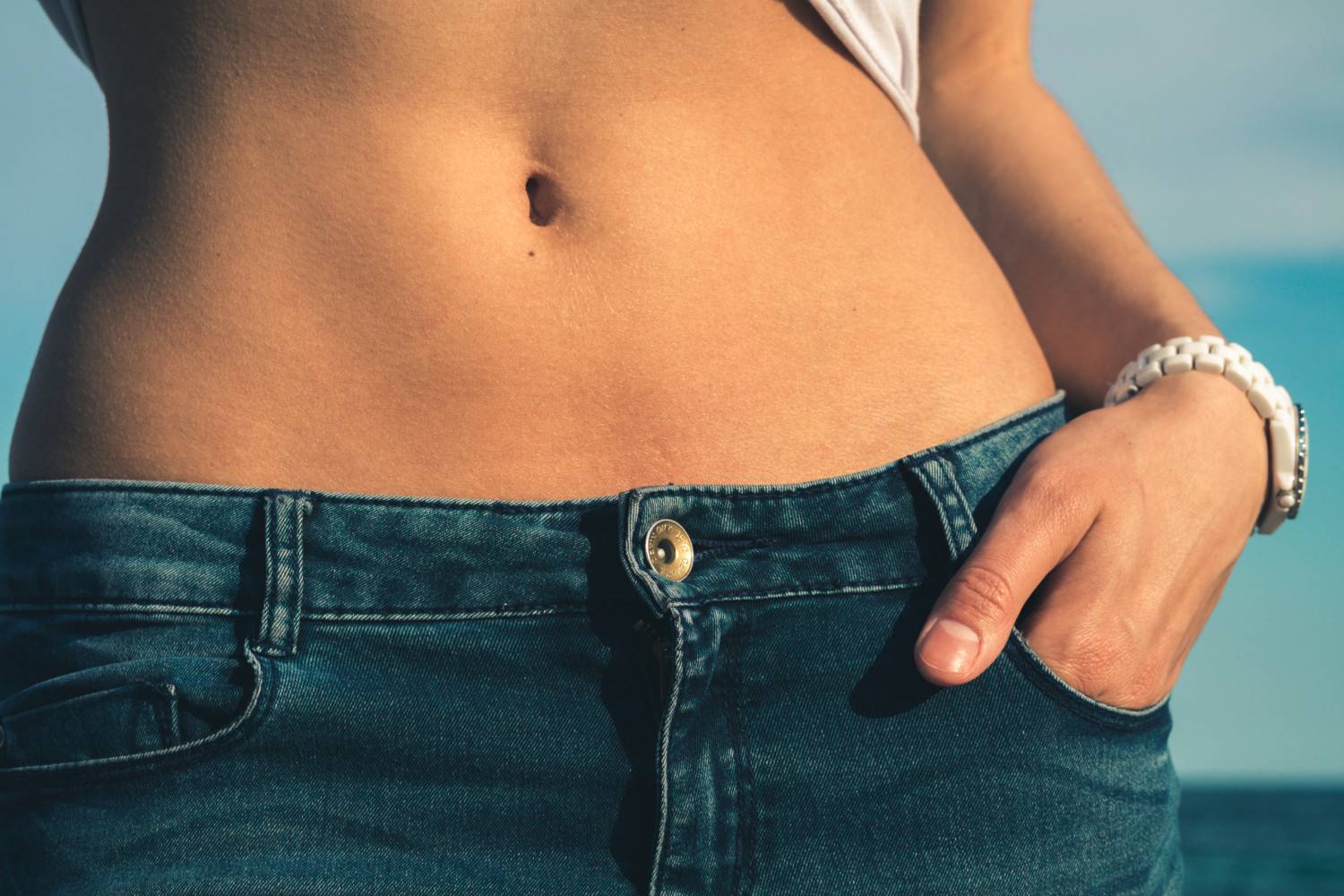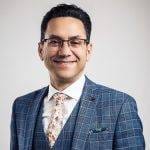 Medically reviewed by
Dr. Omar Tillo
MD, MS, EBOPRAS, FRCS (Plast)
Concerns you may have about the shape, size, or symmetry of your belly button can be addressed through umbilicoplasty surgery. The surgery can reshape and resize your navel and treat the protrusion of unwanted skin – changing your belly button from an 'outie' to an 'innie'.
This article focuses on the cost of an umbilicoplasty in the UK, exploring prices, financing options, and touching on features of the surgery itself.
Book a consultation today with the CREO Clinic's renowned umbilicoplasty specialist, Dr. Omar Tillo. A skilled and experienced surgeon, Dr. Tillo has performed countless successful umbilicoplasty procedures over the course of his distinguished career and has the expertise needed to help you achieve your body goals.
Umbilicoplasty Cost in the UK
One of the first steps in planning alterations to your belly button will be understanding the cost of umbilicoplasty.
Prices in the UK can vary. While it is important to compare pricing, it is also crucial to prioritise a highly skilled surgeon with an established reputation for delivering quality results and consistently meeting patients' needs.
Where Can I Get An Umbilicoplasty In The UK?
Many private clinics offer umbilicoplasty surgery in the UK, but it is always advisable to opt for a clinic with a reputation for providing excellent treatments.
The NHS is extremely unlikely to cover the cost of a cosmetic surgery such as this. NHS coverage can change depending on the criteria of local health authorities, but most will not cover surgery for solely cosmetic reasons.
Check The CQC For Plastic Surgeons Who Offer The Treatment
If you want to check the quality of the care and treatment provided by a particular plastic surgeon, you can search for them on the Care Quality Commission website, where they should be listed. You can see the most recent review of their services according to a list of important criteria. The CREO Clinic is registered with the CQC.
Umbilicoplasty at CREO Clinic
At the CREO Clinic, umbilicoplasty starts from £2,650. A full cost breakdown will only be available after your first consultation with Dr. Tillo, as he must carefully tailor a treatment plan to your particular needs.
Financing options are available through our financial partner Chrysalis Finance. Chrysalis Finance offers 0% APR for 12 months for the cost of your surgery, and longer payment periods are available if required.
What To Look For In An Umbilicoplasty Surgeon
Having a cosmetic surgeon you trust is vital for your peace of mind and for accurate communication of your goals. Try to look for a few important qualities to help you find a surgeon who is the right fit for you.
Registration
First and foremost, your cosmetic surgeon should have a medical degree that is registered with and recognised by the General Medical Council (GMC).
Your surgeon should also be board-certified, having completed at least one of the most prestigious plastic surgery examinations and consequently registered with established medical boards.
Dr. Omar Tillo is registered with the General Medical Council, a fellow of the Royal College of Surgeons of Edinburgh, and is a member of both the British Association of Aesthetic Plastic Surgeons (BAAPS), the International Society of Aesthetic Plastic Surgeons (ISAPS).
Patient Before And Afters

Specialisation in Stomach Procedures
Naturally, one of the most important qualities to search for in an umbilicoplasty surgeon is their experience and skill in the surgery itself. Check that the surgeon has previously performed many successful procedures and that they list umbilicoplasty as one of their specialisms.
What Does An Umbilicoplasty Treatment Involve?
Before undergoing your umbilicoplasty, it is best to understand what you can expect going into it.
Umbilicoplasty Procedure
After administering either a sedative or general anaesthetic, your surgeon makes a small incision inside or around your navel. Depending on your individual needs, the site of your incision can vary. Your surgeon then removes the unnecessary skin and tissue, reshapes your belly button as desired, and closes your incision with dissolvable sutures.
Recovery
You may experience some swelling and bruising around your belly button straight after your surgery, but this should subside after a few days.
Compared to other cosmetic surgeries, umbilicoplasty has a relatively short downtime, allowing you to return to work and enjoy light daily exercise after just a week. More strenuous exercise should wait until three weeks have passed so as to allow your body the time it needs to heal properly.
Am I A Good Candidate For an Umbilicoplasty procedure?
If you are a healthy adult with a healthy BMI, and you have concerns about the shape or size of your belly button, then you are most likely an excellent candidate for the procedure.
Schedule An Umbilicoplasty Consultation With Creo Clinic Today
To discover the transformative effects an umbilicoplasty can have on your body, book a consultation today with Dr. Omar Tillo, the CREO Clinic's highly respected body contouring surgeon.
Dr. Tillo will use his experience and expertise to create a personalised treatment plan to help you achieve the best possible outcomes and finally see the significant aesthetic improvements you deserve.