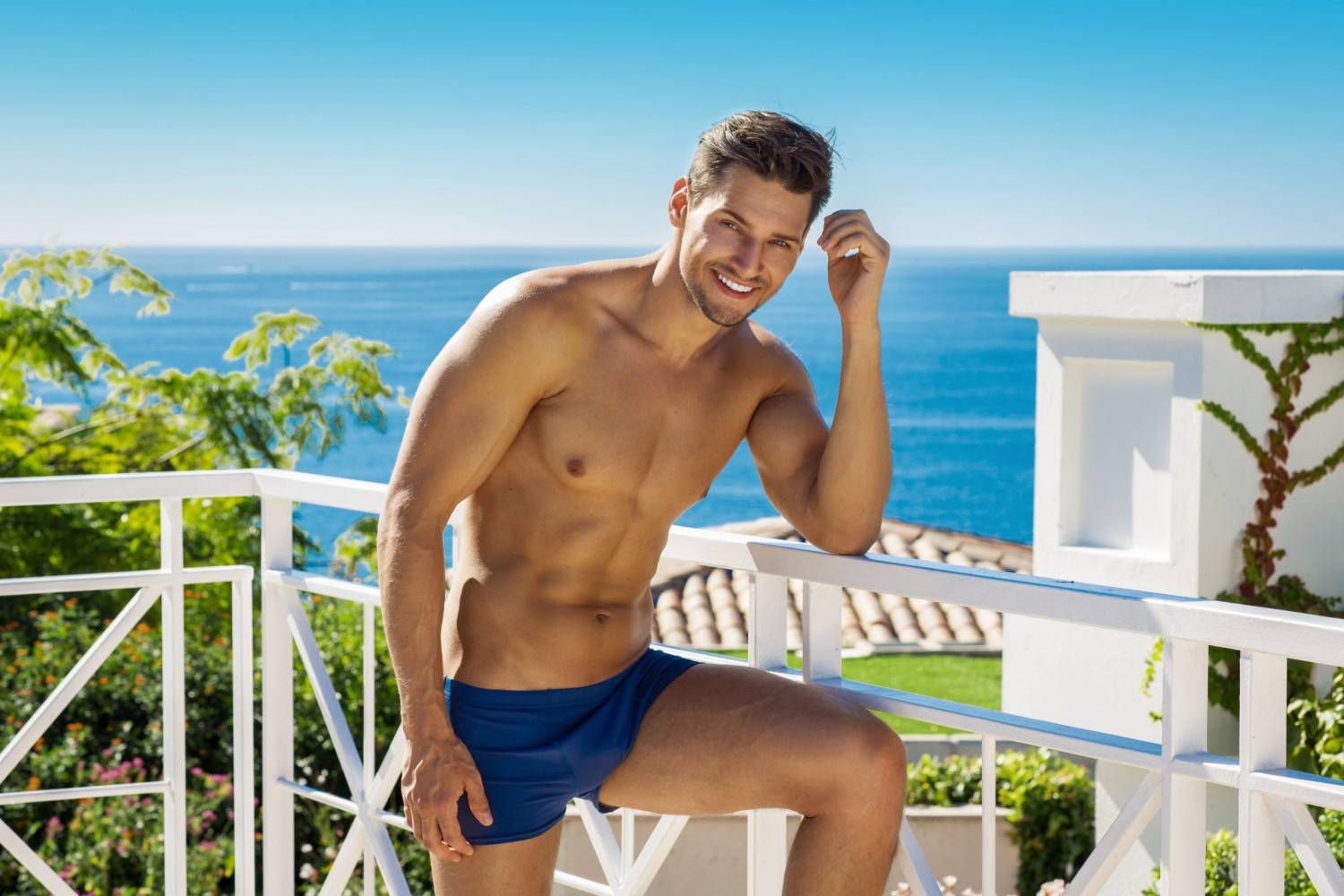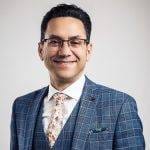 Medically reviewed by
Dr. Omar Tillo
MD, MS, EBOPRAS, FRCS (Plast)
Many men who develop gynecomastia, or "man boobs," wish to flatten and tone their chest by undergoing a male breast reduction. In this article, we will discuss this cosmetic procedure and its pros and cons to discover whether it may be the right fit for you and your body.
Reasons for Gynecomastia Surgery
The primary reason for undergoing gynecomastia surgery is to remove excess skin and glandular tissue in order to add definition to the chest. This enlarged breast tissue can cause pain and discomfort in some men, and many report self-consciousness about how it looks in tight clothing or when engaging in physical activity.
Overall, by addressing the above concerns, many gynecomastia patients report a boost in self-esteem and quality of life.
Gynecomastia vs. Chest Fat
Gynecomastia is commonly confused with chest fat due to its similar effects on the aesthetic of the chest. However, although they may look alike and may sometimes appear together, there are some key differences. For example, gynecomastia tends to cause pain and discomfort, feels firmer, and assumes a more swollen, rounder appearance. Gynecomastia is notably unable to be treated with diet and exercise, unlike chest fat.
Pros of Gynecomastia Surgery
Gynecomastia surgery can help to create a flatter and more sculpted chest, which many patients find more aesthetically pleasing. It can also remedy any associated pain or discomfort that can lead to notable improvements in quality of life.
Cons of Gynecomastia Surgery
Like any cosmetic procedure, gynecomastia surgery requires some downtime and can come with side effects such as soreness and swelling in the operated area. In addition, some patients with gynecomastia may not be suitable candidates for this cosmetic surgery. For example, those with medical conditions that can affect wound healing and scarring.
Gynecomastia Surgery Before and After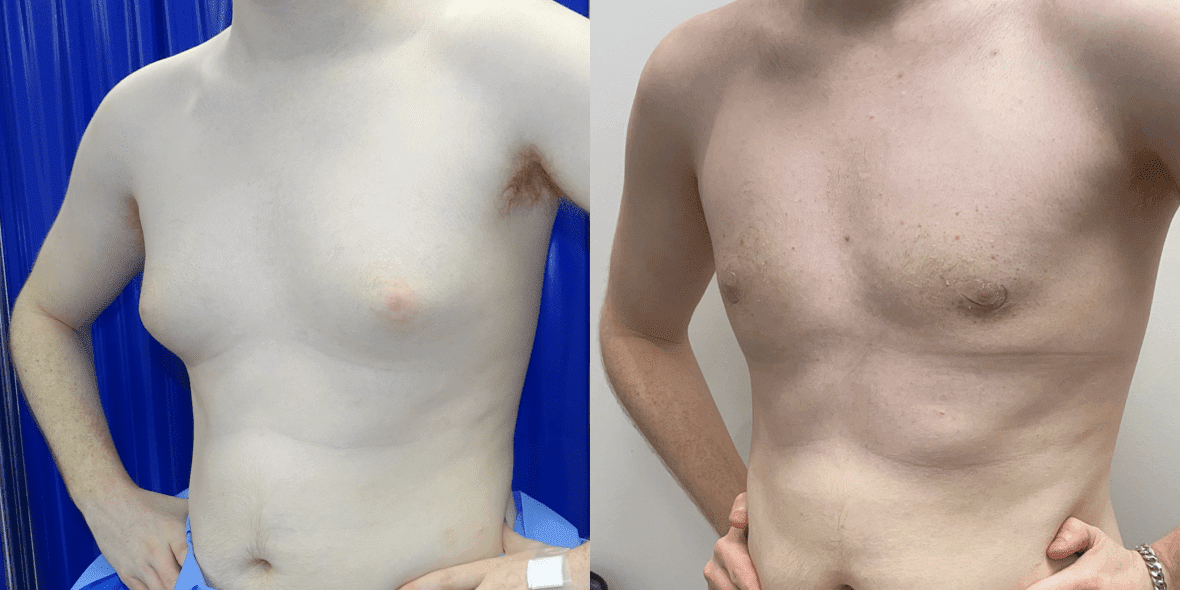 Gynecomastia Cost
In general, gynecomastia surgery starts from £6,900. However, the exact cost of gynecomastia surgery is dependent on the precise surgical techniques utilised by the surgeon as well as the type of anaesthetic used. Check out our blog on the cost of gynecomastia surgery to find out more information on pricing.  
Gynecomastia Surgery Procedure
Gynecomastia surgery is an individualised cosmetic procedure, and, as such, the precise surgical approach will vary from patient to patient. The exact size and placement of incisions will depend on a range of factors, including the amount of tissue to be removed and whether liposuction is used.
In general, after the anaesthetic is administered, an incision is made around the nipples. Any excess skin and glandular tissue are then removed, and the incisions are closed, which may also involve the tightening of the skin.
Recovery
After a male breast reduction, you may experience side effects such as soreness and post-surgical swelling in the chest area. Your surgeon will provide you with a comprehensive aftercare package, including instructions and any prescriptions for pain relief, to ensure you have the smoothest recovery possible.
Side effects should gradually dissipate, and patients are usually able to return to light, daily activities, including a return to work 1-2 weeks after their gynecomastia surgery. However, patients should wait up to 6 weeks before engaging in more strenuous exercise to ensure optimal healing.
Results
You will immediately notice that your chest is significantly flatter now that the excess glandular tissue and skin have been removed. However, you must wait for any post-surgical swelling to completely subside, which can take up to six months, to enjoy the full, permanent effect of your newly contoured chest.
Who is a Good Candidate for Gynecomastia Surgery?
Your surgeon will provide a thorough assessment to determine whether gynecomastia surgery is suitable for your body goals. In general, most men that are in good health, at their ideal weight, and who seek to contour their chest are good candidates for a male breast reduction. Patients should wait until they are over the age of 20 so that any gynecomastia caused by puberty is able to resolve itself, as hormones naturally stabilise.
Schedule a Consultation with CREO Clinic Today
If you are considering gynecomastia surgery to flatten and tone your chest, our specialist male body contouring surgeon, Dr Omar Tillo, is here to help. Contact us today to book a consultation, where you will be able to discuss your particular concerns and desired results and design a bespoke solution right for your body.